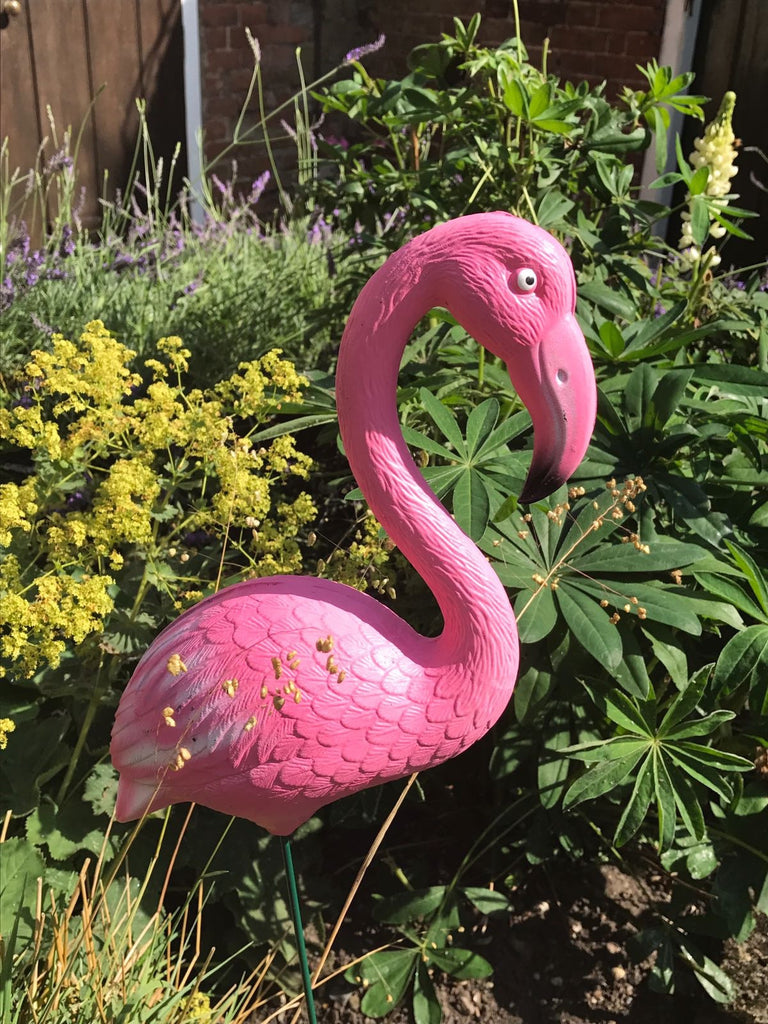 Pink Flamingo (Small Plastic)
Our cute (small) flower pot or vase Pink Flamingo measures 30cm in width and 24cm height, only standing on one leg its ideal for small spaces and decorative borders etc. Made from plastic with a textured feather mould and finished in a flat pink. The single leg is green metal and features a threaded end and is screwed into the underside.
The leg measures 60cm, therefore on average we would anticipate with a 14cm anchor in to the ground this flamingo should free stand assembled at around 70cm (or approx 2ft -2.5ft).
Item will ship in a large shipping bag (due to the length of the leg) via MyHermes (Signed for).
Was £7.50 Now £6.00