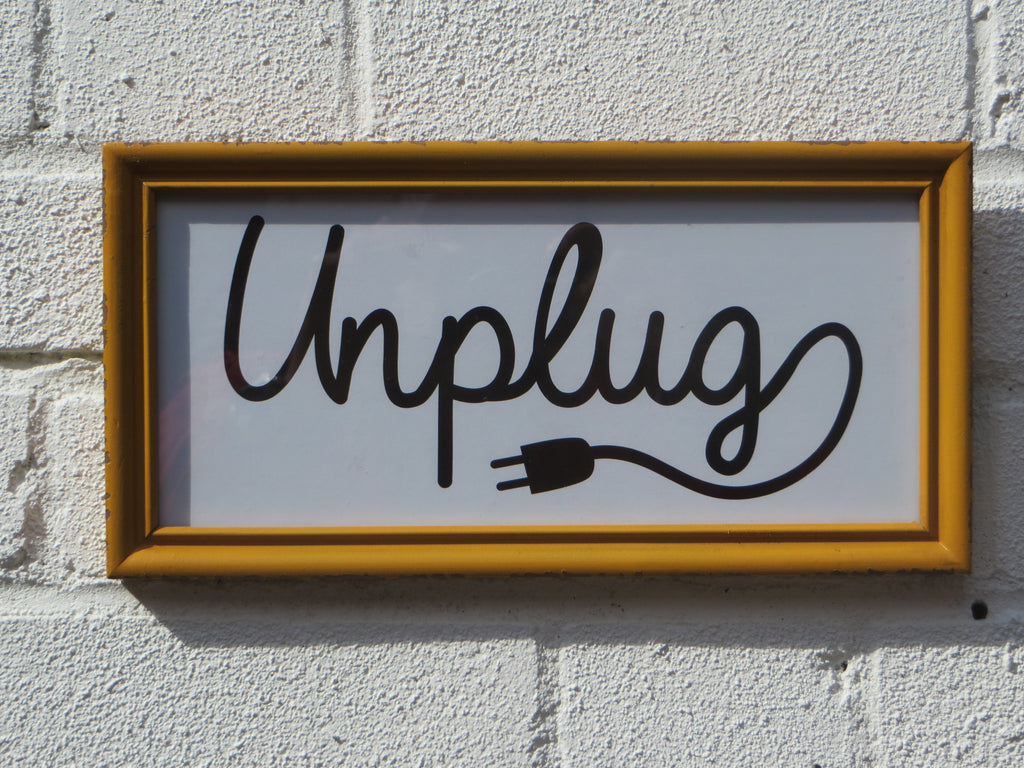 'Unplug' Framed Wall Decor
'Unplug' - Cool, framed wall decor for around your home or the office, make a statement to 'chill out' or just place in your favourite area of the living room, by the fire or even in the kitchen as a reminder.
Features the words 'Unplug' as a cable with a two pin plug at one end, on a white background, framed in a mustard yellow, with mild distressing and a glass cover. The rear side has a mount to hang on a picture hook etc.
Measurements 30cm x 15cm x 1cm made from wood and glass. 
WAS £10.99 NOW £8.00